PhD Event: Chapter Uniform Badge Competition & Game Night
September 26, 2018 @ 5:17 pm

-

10:00 pm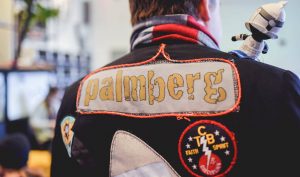 The PhD Board welcomes guests to a Chapter Uniform Badge Competition & Game Night in the Chapter Hall, TC.
During the fall, the board would like to introduce chapter uniforms, much like the ones that other chapters use. But the main ideas with the uniform is to be able to recognize students belonging to a certain chapter and to have somewhere to stitch all those badges you collect around campus. But to have any badges to collect, we need to create some! That's why we will have a design competition, starting with an introduction in the chapter hall during the coming Wednesday. The price will be a much sought after chapter uniform, for free! More info about this will be shared during the event and later posted on the workshop.
Please note that it is a good idea to bring a computer if you rather design on computers than with pen and paper. The deadline for the competition will not be during the same night, but will be announced during the event.
There will also be an assortment of board games available. If there is any special game you want to play you can bring that along as well!
We start at 17:17 on Wednesday, the 26th of September. Address: Drottning Kristinas väg 29.
P.S. If you have any questions about the event, or if you have an idea for another event, you can contact the hosts of the evening at board@dr.kth.se
Follow the event on Facebook