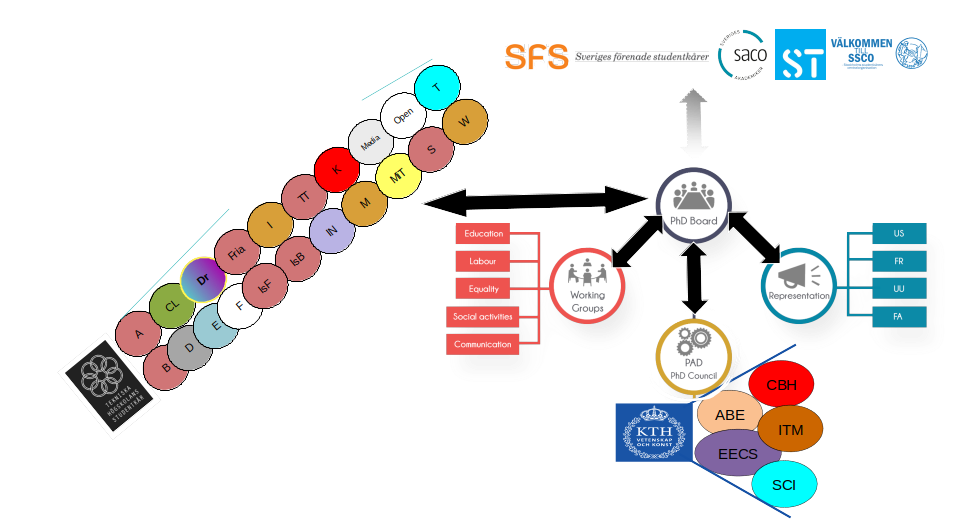 Do you like to engage and network with other doctoral students and faculty outside of your immediate research circle?
Do you like to work with challenging and interesting issues affecting KTH PhD students at large?
Do you care for the welfare of your fellow doctoral students?
Do you want to to influence education policy?
Do you have the capacity to speak out for the interests of your fellow doctoral students and the standing of KTH in research and education?
Do you want to hone your organizational and leadership skills through an insightful experience of the beneath the tip of the iceberg of academia and unions?
If you've answered any of the above with a Yes, then join us and be part of the Chapter and/or member of the council at your own school!
The Chapter has elections every six months for different positions, and you can check dr.kth.se for currently open positions (usually near the months of December or June). The School Councils are usually open for elections every year (by December). Regardless, we usually advertise the elections via email and it's open for any nominations and voting by THS members. We also try to make sure that anyone trying to participate (or effectively participating) into the Chapter and/or Councils feels welcome, included and represented.
Expectations
Being a member of the student union (THS).
Workload of at least 5 days a semester, which is time-compensated (i.e., you get this back at the end of your PhD). This compensation goes according to school- or central-level policies, such as Dnr930-2005-0345 (school level, till 2017), DnrV-2016-0451  (central and national level).
Actively participating in meetings within the capacity of your representational role.