With mandate periods ending in December, we are looking to fill several board and functionary positions. Join us, be part of our team, and help us in our efforts to ensure high-quality education and professional development opportunities, advocate for doctoral students' rights, and support doctoral student welfare. PhD Chapter board members are eligible to receive time compensation for their work and prolong their studies.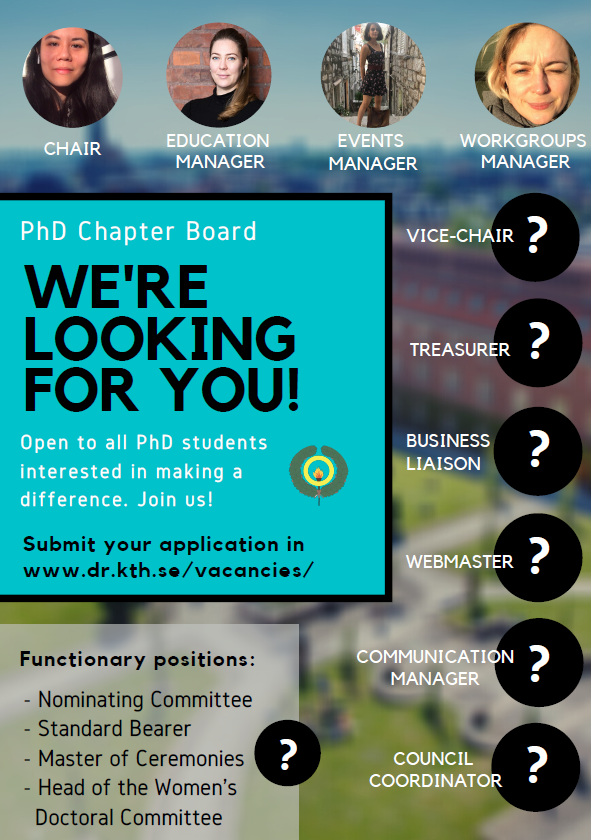 Open PhD Chapter Board positions will include:
Vice Chairperson
Treasurer
Business Liaison
Webmaster
Communication Manager
Council Coordinator
Open functionary positions will include:
Nominating Committee
Standard Bearers
Master of Ceremonies
Head of Women's Doctoral Committee (WoP)
Auditors
Check out the job descriptions here.
If you want to get engaged, apply here.
If you have any questions, feel free to get in touch with the current board (board@dr.kth.se) or the Nominating Committee (nominations@dr.kth.se) and we will be happy to answer them. We are looking forward to your application!