The PhD Chapter board welcomes the members of the PhD Chapter to the first chapter meeting of the operational year 2019/20.
It will be held in the Chapter hall at Drottning Kristinas Väg 29 on Friday October 18th at 17:00. (The meeting will start 17:17, feel free to arrive a couple of minutes early to get some snacks). RSVP on Facebook here.
All you have to do is to sign up here and to come by.
During this Chapter meeting, we will have by-elections for several positions on the Chapter board: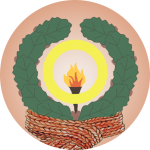 Treasurer (Kassör) – until December 2020
Business Manager (Styrelseledamot) – until December 2020
Communication Manager (Styrelseledamot) -until December 2020
Webmaster (Styrelseledamot) – until June 2020
Workgroups Manager (Styrelseledamot) -until June 2020
To learn more about the roles, take a look at candidacy profiles: and please apply to any position you are interested in through this link: dr.kth.se/vacancies/
After the meeting, the bar will open for a pub where board games will be available to borrow. Please note that each Chapter member is allowed to bring one(1) non-chapter member guest.
The agenda is available here.
Feel free to contact the board at board@dr.kth.se if you have any questions about the meeting or if there is anything you would like to bring up during the meeting. Motions should be sent to the board in written form (to board@dr.kth.se) before 12:00 on the 11th of October. Template for the Motions can be found here.