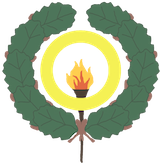 The PhD Chapter board welcomes the members of the PhD Chapter to the third Chapter Meeting of the operational year 2020/2021, which will take place over Zoom on March 8th, 2021, at 17:17. Please find the meeting summons here.
Motions to be presented at the Chapter meeting may be submitted to board@dr.kth.se until March 1st, 2021. The meeting agenda will be posted here at least four working days prior to the meeting.
We will hold by-elections for vacant PhD Chapter Board and Functionary positions. For the board positions, we currently have vacancies for the roles of Webmaster and Communication Manager. For the functionary positions, we currently have vacancies for the Nominating Committee, Master of Ceremonies, and Head of Women's Doctoral Committee (WOP). Work descriptions of all PhD Chapter positions can be found here. Note that PhD Chapter Board Members are eligible to receive time compensation for their work, which count as commission of trust assignments.

If any of the the vacant positions may be of interest to you or someone you know, don't hesitate to send in your application or nominations here.
All doctoral students are welcome to join the Chapter Meeting, but note that you must be a PhD Chapter Member (that is, a doctoral student and paid member of THS, the KTH Student Union) in order to have voting rights during the meeting. Please fill out this registration form if would like to attend the meeting. We will send a reminder email with the Zoom link to all registered participants.